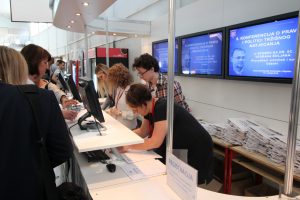 Note: You become a regular member by completing the application form and/or paying the annual membership fee.
The annual membership fee is 200,00 kn for natural persons and 1000,00 kn for legal entities and is paid into the account HDPPTN:
IBAN HR3223900011101035528,
OIB: 06955625491,
Headquarters: Trg Republike Hrvatske 14, 10 000 Zagreb,
reference number: Company / OIB of a natural person.
You must send the confirmation of payment of the membership fee by email to: daksamov@pravos.hr
By joining, members accept the duties and rights arising from the Staututa HDPPTN.
You can sign up at the following link!