About the association
The Croatian Competition Law and Policy Association (HDPPTN) is an umbrella national association established to promote, develop and promote competition law and policy, as well as to bring together national and international competition law experts.
The members of the founding board and association are made up of prominent local experts in competition law and policy. Membership in the association is open-ended and membership of the association becomes membership. Any legally capable natural person of that legal entity may become a member of the association. The activities of the Association are public.
The core activities of the HDPPTN are as follows:
study and follow-up of competition law and policy newspapers,
activities aimed at promoting, developing and promoting competition law and policies,
informing the public about educational activities, research results and the like,
organizing international and domestic conferences, seminars and public lectures in the field of competition law,
educating and informing the Croatian public about the existing newspapers and solutions in the field of competition law,
developing international cooperation programs and engaging in the work of comparable international associations,
non-profit publishing of books, magazines and other publications in the field of its activity
The leadership of the association
President: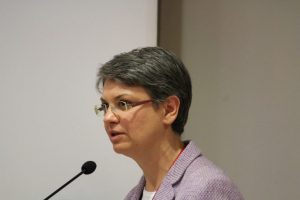 prof. dr. sc. Jasminka Pecotić Kaufman
Vice-presidents:
prof. dr. sc. Siniša Petrović
President of HDPPTN from 2018 to 2020
izv. prof. dr. sc. Vlatka Butorac Malnar
Secretary General:
izv. prof. dr. sc. Dubravka Akšamović
Statute – Croatian Competition Law and Policy Association (HDPPTN)
Contact: info@hdpptn.hr